.Casting iron factory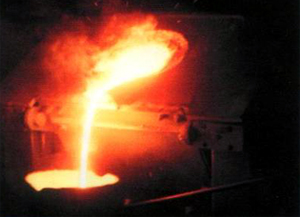 At beginning, various cast iron materials applied on piston ring were produced, including alloy gray cast iron and ductile cast iron. The cast iron materials used on piston ring must be made with high level casting technologies, to prevent the white cast iron on the thin cast pieces, to produce high durable and right elasticity cast pieces, and to produce piston ring materials complying with JIS-8032 tension deterioration standard. We have supplied about 60% piston ring materials in Taiwan.

   Since we are familiar with the cast technology, we are encouraged by the affiliates in the cylinder industry to conduct the production and machining of cast cylinder due to the high failure rate of the cylinders produced by the other casting factories in Taiwan.