.Alloy Aluminum Technology
  The selected conditions for alloy aluminum used on cylinder or cylinder sleeve are in accordance with the gas pressure of combustion and exploration, the RPM of reciprocal operation, the design conditions of cooling system, the feasible casting molding design, and the considerations of casting solutions. These conditions decide the cylinder or cylinder sleeve in high quality that we can provide for clients.
  No matter what kind of aluminum selection, all adopted gravity casting, die casting or forging solutions must undergo our strict standard processes: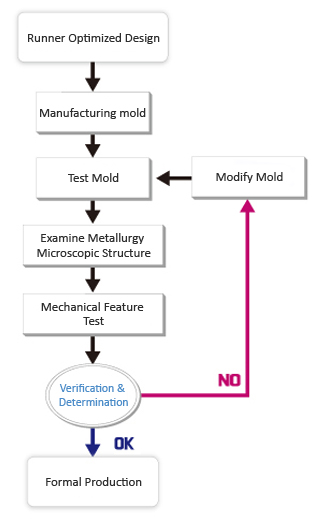 It can effectively solve the defects that affect the performance of cylinder or cylinder sleeve on applications, such as sand hole, needle hole, and encapsulated defective hole.